Frequently asked questions
Every Door Direct Mail (EDDM)
What is Every Door Direct Mail® (EDDM®)?
---
EDDM is a bulk mailing option offered by the United States Postal Service that allows your business to reach potential customers without knowing their address. Simply choose the mailing routes you feel would benefit your business and your mail pieces will be delivered to every active address on your designated route.
---
Is EDDM the right bulk mailing option for your direct mail marketing?
---
There are several bulk mailing options offered by the USPS for you to choose from. Determining what your direct mail goals are will help you make an informed decision about which option is right for your business.
---
EDDM Retail vs EDDM BMEU
---
Having Printalabs, LLC. take care of your EDDM preparation for you will save your business time and money. Speak with one of our specialists to plan your next mailing campaign and be sure that you are making the most of your marketing dollar. If you have a lower number of mail-pieces that need to be delivered to local mailing routes, choosing to take care of bundling and ​delivering to the post offices yourself could be a worthwhile option. EDDM Retail does not require you to have any sort of permit and is fairly simple to put together. If you choose to process EDDM yourself, you will be using EDDM Retail. However, If you choose EDDM Retail you will need to separate your mail-pieces into 100 piece bundles with your EDDM slips on top. You will then need to deliver those bundles to the post offices that are responsible for the carrier routes you have selected. This may require you to travel to several different post offices and if you are targeting a wide area, could take a considerable amount of travel time and expense.
---
What is Recurring EDDM? Is this worth it?
---
Recurring EDDM is exactly what it says. A recurring Every Door Direct Mailing Service! Recurring EDDM was designed to take away all of your headache, when it comes to marketing your business by printing & mailing. That way, you can choose a plan that works best for you and your budget, choose between a promotional flyer or a menu you want to send out, and let Printalabs do the rest! We will design, print and direct mail your project, scheduled on weekly or bi-weekly occurance at convenient weekly payments. You can also choose our "Pay-As-You-Go EDDM" plan, which works perfectly for those who don't want any terms or contracts. Find more details about our plans and special offers here.
---
---
Printing & Marketing
Can you edit an existing design / Re-create previous artwork?
---
Yes, we can! However, edits on existing designs depend strictly on the type of file provided and its resolution, plus if any of the original images or fonts are provided. Our design experts will modify your existing art file and make any necessary changes or update any information needed, but to edit the original design or re-create a previous artwork, the original files will be needed to get the most desirable outcome.
---
Do you provide creative or graphic design services?
---
Our designers team at Printalabs can handle anything you throw their way! You will be assigned a graphic designer who will work with you and ensure that your design not only will match your exact specifications, but it will exceed your expectations.
---
How long until my project is complete?
---
Every job is unique, therefore we cannot provide a generic turnaround time. Some projects are more complex than others, and have certain variables such as drying time, embroidery, inventory availability, customization, etc. that are out of our control. If your project is needed by a specific date, we suggest letting our team know immediately. We can create or modify a plan that can deliver your project on time.
---
Can you print 2-color menus or flyers so my project will be more "budget friendly"?
---
Quick Answer: Yes, we can! But the best value for your dollar will be to go for full color, instead of two-color, especially since it will make no difference cost wise. Nonetheless, you may use any of our menu products (dine-in & take-out) or flyers only, to order two-color printing. Simply place your order as usual, then specify in the comments section that it's a two-color job and what PMS colors you have selected. NOTE: 2-color pieces will be priced the same as 4-color pieces.
---
What kind of paper will my job be printed on?
---
There are several paper types available, depending on what product type you are ordering. The individual pricing pages show available standard options, and many other custom options are available. Contact us for details.
---
How well will my project match what I see on my monitor?
---
Most people are surprised at how well their pieces match what they see. But because of wide differences in monitor calibration and the different technologies used, some printed colors may not exactly match the colors on your specific monitor.
---
I see that your products do not include shipping. Is shipping costs included?
---
No, unfortunately not. Shipping costs are not visible only for the products such as take-out menus, flyers, box toppers, brochures and othe marketing materials. Many of our customers combine services by using printing & EDDM together to run their mailing campaigns. Therefore, shipping rates cannot be applied when the order is placed. They are calculated during the production time or at the time of the job's completion. All other products including kitchen apparel, promotional items and gift shop items, have the shipping rates visible on their product details page and during checkout.
---
How long does it take for me to get the digital proof (PDF) of my order?
---
Once you have placed your order, you should get an assignment confirmation within 1 business days after we receive your electronic files. FOR NEW ORDERS: It really depents on the complexity and requirements of your order, but as a general idea, 6-9 business days until receive your first PDF proof. FOR RE-ORDERS: Typically within 3-5 business days until you receive your first PDF proof of your order. NOTE: TURNAROUND TIMES MAY VARY DURING BUSY TIMES & HOLIDAYS!
---
How long will it take to get my order?
---
Most orders will be shipped within 4-5 business days after you approve your proof online and authorize your project to go into production. Please check the specific product ordering page for available turnaround times. Shipping by FedEx or UPS takes from 1 to 5 business days to get to you depending on your location. Can I get my order even faster? When your order is completed (for marketing materials only), we will contact you with the calculated total shipping cost, in order to ship your products to you. At that time you can select to upgrade your shipping method if required, for a faster delivey.
---
What about privacy and security?
---
No information we collect for order processing or from inquiries is shared with any other company or website. Your information is only used to contact you when necessary. Credit Card information is only used to bill you for products and services ordered.
Our secure shopping cart uses the latest secure server technology. Your order is submitted and retrieved with a secure connection to our server and remains secure at all times. Click this link to view our detailed Privacy Policy Statement here.
---
---
Kitchen Apparel
Is it affrodable?
---
Yes it is super affordable starts from only 15$ for 1 acre.
---
---
Car Toppers
Decaling Your Sign
---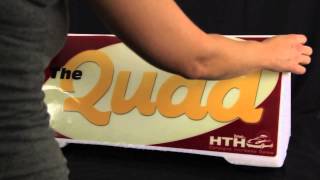 ---
Replacing the Light System
---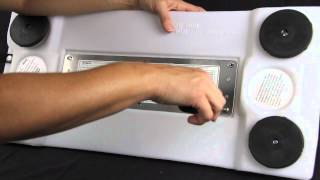 ---
Replacing the magnets
---
---
Adding Magnets
---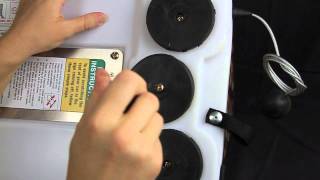 ---
Applying Magnet Covers
---
---
Assembling Magnets
---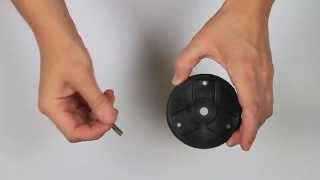 ---
---
Special Offers
---
File Share
---
Printalabs
---